Finnish heritage sporting brand Terinit was established in 1949 and widely popular in Finland for their skiing and ski jumping gear throughout the 80's. Outfitter of hero ski jumper Matti Nykänen and the Finnish olympic ski and ski jump teams for the 1992 and 1994 winter games, Terinit is a winter sports northern legend. Relaunching for Fall Winter 19 under the creative direction of Rolf Ekroth, the brand present it's return collection focusing around historical key pieces from the brand's archives such as the ski jumping outfits and the tracksuits combined with the aesthetics of the brands 80s heydays when Ice Hockey prevailed, Ekroth recalls the Finland of his childhood to create a unique take on northern sportswear.

True to it's 80's roots the collection features hero prints like the Teeri-bird, a classic Terinit logo reimagined as a powerful emblem displaying a two headed eagle on knits and sweatshirt mixed with athletic wear and denim establishing the base of a versatile active wardrobe.
Fabrics range from polyester to nylons, technical gear triacetate to Japanese denim for the outwear and cottons for the sweats. The collection is articulated around colours from the brand's heritage with shades of blue, red and grey with a pop of neon green recalling aurora borealis, a staple of winter times in Finland.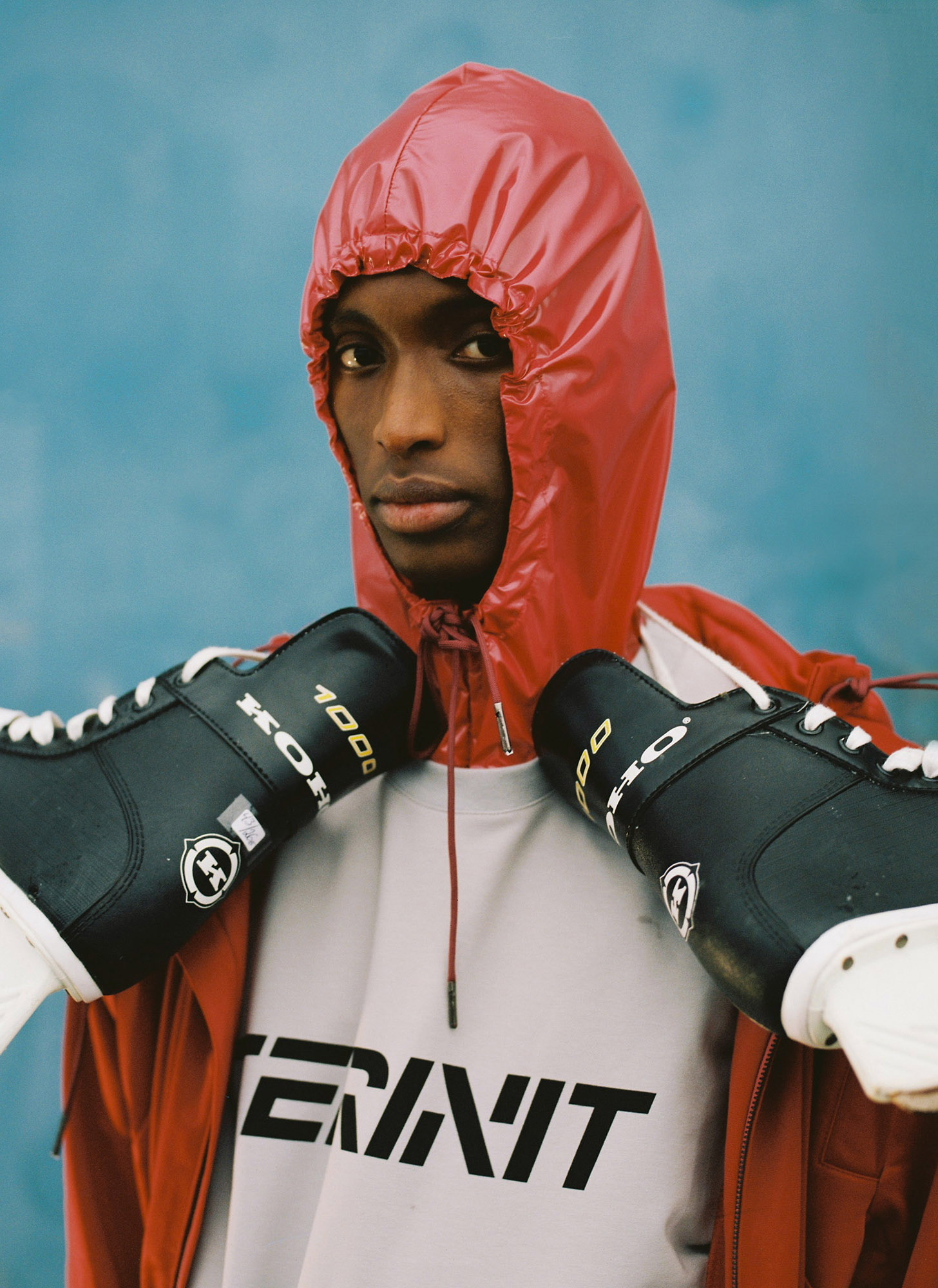 Contact
contact(at)terinit.com


Press
Alban Adam
albanadam1980(at)gmail.com
All rights reserved. Copyright: Terinit 2019